Interactive voice systems (IVR's) were once touted as the miracle solution for contact centres. Yet they have a fundamental flaw; consumer's just don't seem to like them! To address this, IVR's need to be designed with customer experience rather than business priorities in mind.
Introducing an IVR has a whole host of benefits. It frees time for staff, reduces costs and when implemented correctly, it simplifies customer choices. So why then, do only 15% of us believe IVR's actually improve customer service?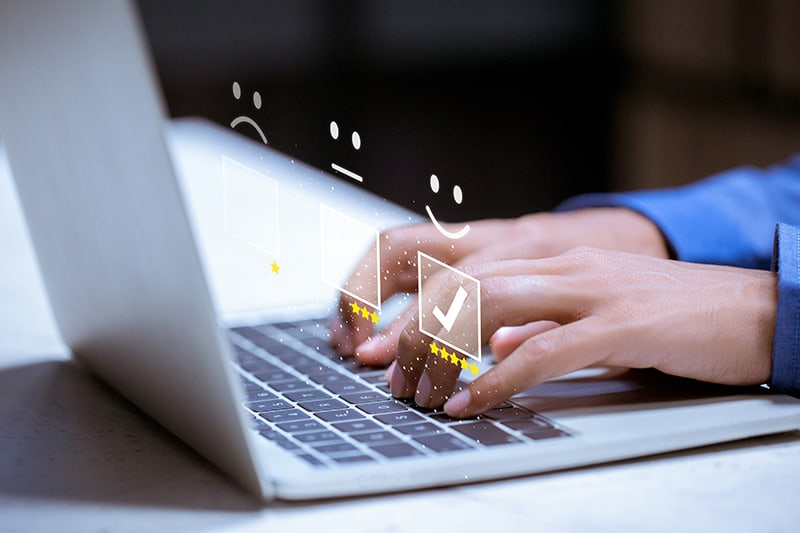 Common IVR Mistakes
When it comes to implementing a new IVR, many businesses (and their IT Partners in conjunction) focus too much on the cost benefits and not enough on improving customer experience. Which after all, is what the IVR was made to address. Common mistakes include:
1. Bombarding customers with multiple menus:
It's tempting to create complex menu trees for callers in order to obtain as much information as possible before connecting them to an agent. This is time-consuming for customers to navigate and significantly increases the complexity of the initial customer engagement.
2. Hiding contact information:
There's nothing more frustrating than being stuck in an IVR, unable to identify the correct department. Worse still, is the department not being listed as a clear option in the first place. This can be perceived as the system trying to prevent any caller from getting to an agent and can make the consumer feel unvalued by the brand.
3. Lack of timely updates:
Offerings and policies are constantly changing, but companies often neglect to update their IVR system. This results in incorrect and confusing information being shared, which creates disconnect between the customer and the brand.
The impact of these seemingly small decisions can be great. 81% of consumers claim an IVR has caused them to abandon a call to a business in the past year (imagine all those lost sales opportunities), whilst 51% have stopped using a business entirely because of a poor IVR experience.
Creating a customer centric IVR
IVR's are affordable, effective sales tools when utilised correctly so encourage clients to take a customer centric approach. Focus on the 3 tenets of customer satisfaction: fast resolution, personalization, and a consistent experience across channels.
1. Fast Resolution
Above all else, what customers want more than anything is a quick answer to their queries and they're likely to use the channel that brings them the fastest response. Keep IVR menus at the required minimum and request necessary information as concisely as possible. To speed up the resolution time for previous callers, consider integrating your supported CRM with their phone system, so you'll have important customer information to hand, as soon as you receive the call.
2. IVR Personalisation
Customers want IVR solutions that are tailored to their needs. Offer differentiated approaches for new vs existing customers and those reaching certain departments. For example, someone trying to reach the complaints department is likely to be in a negative mindset prior to initiating the call, and they may be less willing to answer your phone survey or listen to lengthy pre recorded messages. In this instance, offering them a simple selection in the first menu tree with a direct escalation route to an agent in the second may be the perfect solution, as it's quick whilst still giving the agent time to prepare for the conversation to come.
3. Consistency
The way a consumer experiences your business should be uniform across all channels. Ensure a consistent approach by evaluating your clients website, social channels and live chat communication before designing their new IVR. It will not only help to ensure consistency in tone of voice and brand ethos, but will also help to ensure that any information shared is accurate. Conducting reviews throughout the year is the key to maintaining consistency, giving you the chance to keep to up to date with significant changes to the business or its offerings.
IVR's don't need to be the bad guy of communication. Keep your target audience front of mind, focus on their purpose, priorities and mindset at the time of calling and you'll design a system that boosts sales rather than diminishes them.