The popularity of virtual call centers in growing rapidly as business owners seek to decrease overhead, enable their employees to work from home, and seek geographically diverse employees. Lets look at how creating a virtual call center can help, and discuss how we can help you implement your very own virtual call center.
What is a virtual call center?
A virtual call center is very similar to a traditional call center, with one noteable exception: where your employees are located. In a traditional call center, agents are all located within one central location. With a virtual call center, agents work from anywhere, including satelite offices, home, the local coffee shop, or shared workspaces.
Who can benefit from a virtual call center?
With employees being forced to work from home all over the world due to the Coronavirus pandemic, telecommuting or remote working has been proven to be a viable alternative to office based work. Anyone from a small startup providing phone sales and support to large call centers performing telemarketing can benefit from converting to a virtual call center. AWC Communications' cloud based contact center solution, in partnership with 3CX, will help reduce both the immediate telecommunications costs and the long term opertaional overhead.
How will a virtual call center benefit your business?
Moving from a traditional call center to a virtual call center can have great benefits for employees and employers alike. Your customers satisfaction, your employees health and wellness, and your business overhead can all see a positive impact from vitualizing.
Customer Satisfaction
Virtual call centers offer the flexibility of employing agents in different time zones, and different countries around the world to provide truly international, 24/7 support in a variety of languages. Constant availability and multi-language support is often required for international businesses. AWC Communications offers a cloud based call center solution to enable your employees to work from anywhere in the world, allowing your company to easily support different time zones and languages.
Employee Health and Wellness
Employees are often happier and more productive when they are able to work from home, and studies have shown that a majority of US workers said they would have more job satisfaction and increased productivity if telecommuting was an option. A happier, less stressed work force helps to create a more positive culture, leading to a more productive workplace.
Business Overhead
Several studies have shown that employees who work from home take fewer sick and personal days than employees who are office based, and fewer staff in the office means fewer expenses and lower rent. This all helps to reduce overhead and increase your bottom line.
How can AWC Communications help?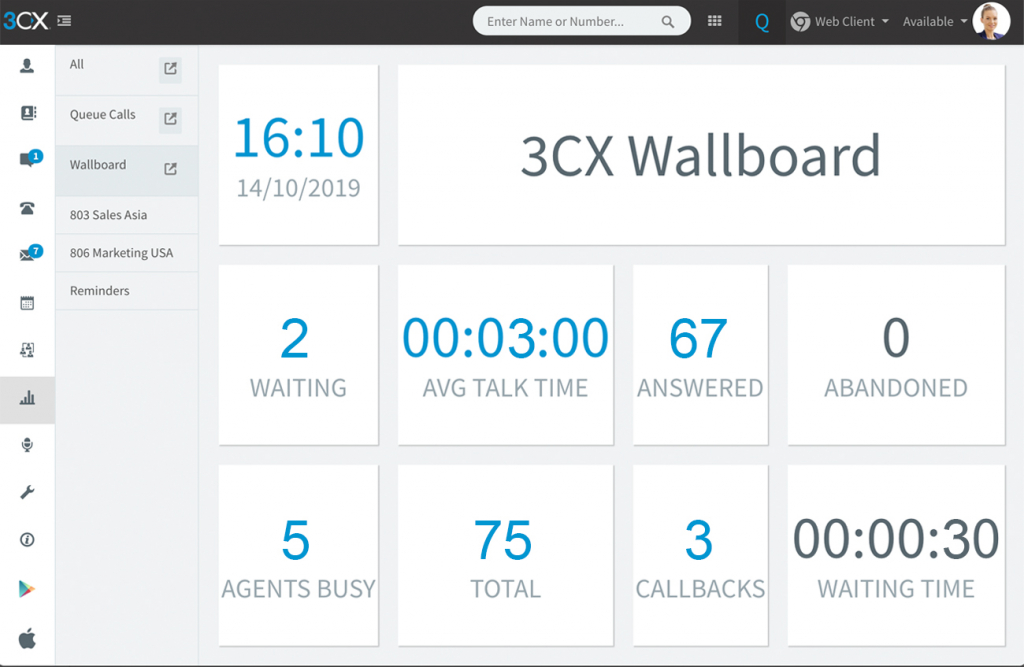 AWC Communications, in partnership with 3CX, offers a fully cloud based Unified Communications platform, including a complete call center moduel. This enables employees to work remotely immediatly. Using a simply, intuitive web client, your employees can get set up and working quickly just using their extension number and password, without complicated portal logins, VPNs, or firewall routing. Theres also no additional cost for agents to work remotely.
If you'd like to hear more about how our solution can work for you, reach out to us here. We'd love to give you a demo, and show you just how easy it is to get set up for remote work.