With many of us now working from home, new distractions are forcing some to ask "how can I stay productive?". Here are some tips and tricks on staying productive while at home.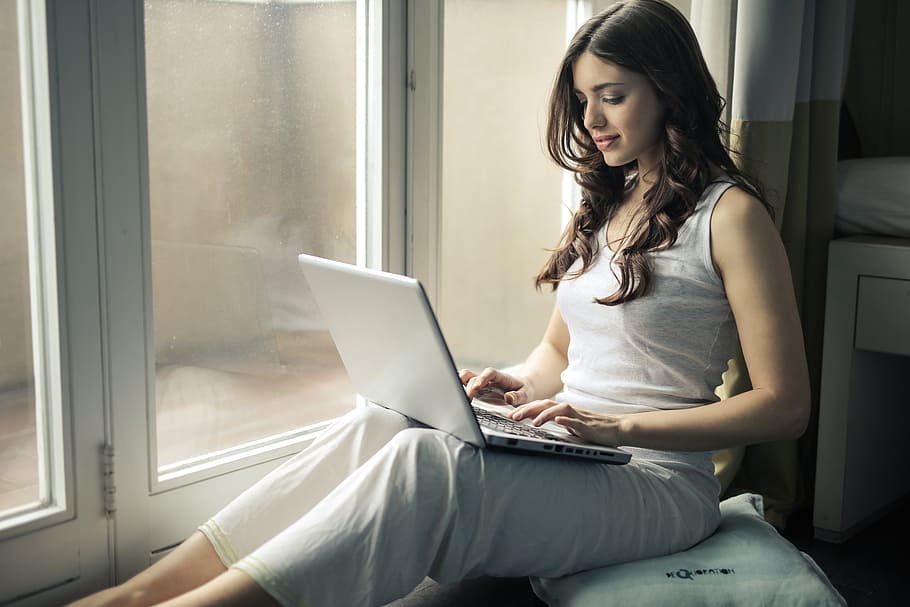 Keep your morning routine
So you are now working from home. This doesn't mean you should toss out your morning routine. This routine serves as a preparation time to allow our brains to get in the correct mindset, and helps you stay focused on your work instead of being tempted by that new series on Netflix. Rolling out of bed 5 minutes before your web meeting might sound tempting, but doing so will prevent your brain from switching to work mode, and will result in you being unfocused and easily distracted.
Location is important
If you can, set up a dedicated home office to keep your work separated from you home life. This will help you to stay on task, and not get interrupted. Simply having a "work space" in the home will help to get your brain in "work mode", keeping you productive. Being able to shut the door will help you keep interruptions at bay, and prevent others from accidentally best starring in your web meeting.
Make a schedule
When working alone, time management can be even more important that when you are at the office. Many people find that lacking the structure of the office makes them have a harder time staying on task. Schedule your work in time increments that you find acceptable. Some people are big fans of "block scheduling", which blocks out segments of time as little as 5 minutes to dedicate to a certain task before moving on to the next.
However, do not forget to schedule breaks. Just because you are working from home doesn't mean you should take breaks to go for a walk, grab a snack, or say hi to the kids or your spouse.
Don't forget your coworkers!
Staying in touch and regularly communicating with coworkers can really help to feel connected. This helps to facilitate cooperation and closeness, and helps to increase focus and productivity. It also helps to alleviate feelings of isolation and loneliness. Remember, if you are struggling with staying productive at home, chances are your coworkers are as well. Reaching out may help to restore some sense of normalcy.
Limit yourself
Avoid chatting with friends or endlessly browsing social media. Distractions like these will prevent you from being productive, and make you feel like your work day is dragging on forever.
Use the right tools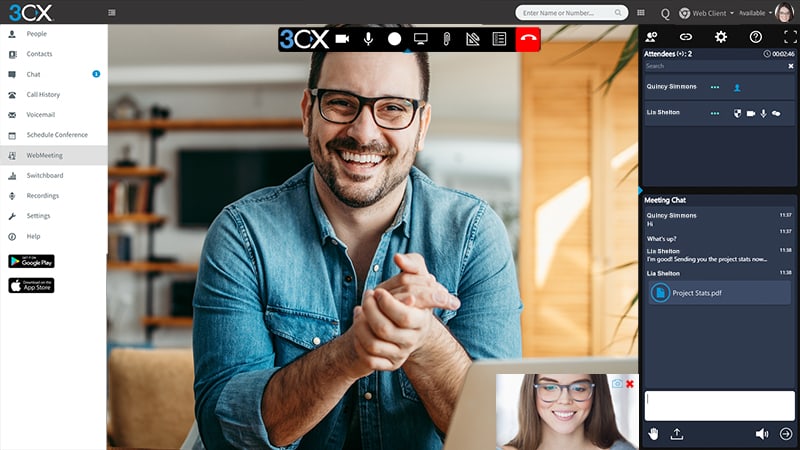 Choosing a good communications platform is integral to staying productive while working at home. AWC Communications can help with this. Our phone system is work-from-home ready as soon as it is installed, and includes presence, chat, and a great web meeting platform. If your communications are holding your team back while they're at home, reach out to us. We'd love to help your teams be as productive as possible during these trying times.